Are you searching for Business Listing Websites In Nigeria or Nigerian Business Directories? Our list of the top 20 Nigerian business directories and online search engines will help you boost your online presence. Your website's ranking as well as the click-through rate (CTR) can be improved by adding your business to listing websites. These Nigeria business directories and search engine sites can help you gain more exposure online and connect you with your customers.
You can easily join the Nigerian companies and service providers that are attracting customers from around the world by adding your business profile and location address to these Nigerian business directories and search engine sites. Local searchers as well as international audiences are directed to the business premises and websites that have been submitted.
The above professional details about your company and brand will help prospective leads to understand your business, what you do, and how they can contact you. They may also visit your website or physical office (if there is one). This article will help you get started with listing your business on the popular Nigerian business directories.
Before we begin listing the top Business Listing Websites In Nigeria, let's define Business Directory or Yellow Pages.
What is Business Directory?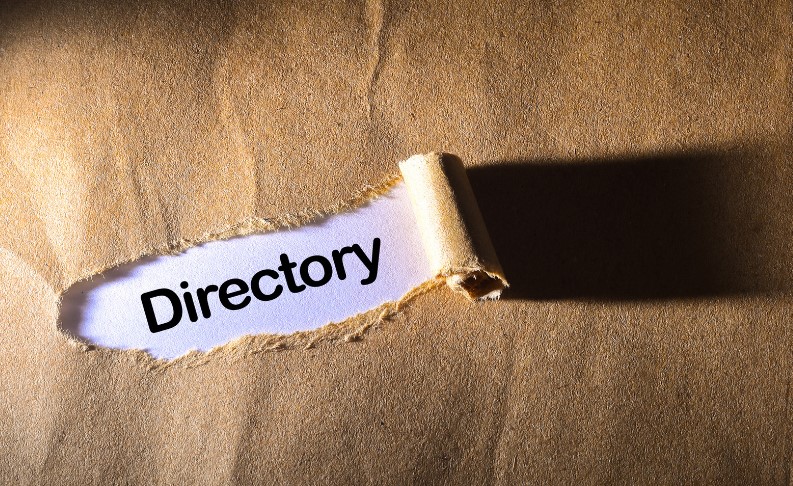 A business directory can be a printed or online listing that lists businesses based on niches. Businesses can be classified by location, size, activity or niche. Businesses can be manually compiled or automatically through online search software.
According to Wikipedia, a yellow page is a telephone directory of businesses that are organized alphabetically rather than by business name. Advertising is sold in these directories. The Yellow Pages were printed originally on yellow paper as opposed to the white pages used for non-commercial listings.
Online Business Directory is an online portal or website that lists different businesses online according to their location, product, service, activity or size. It is similar to the printed yellow pages and business gazettes that were used by our governments in the past to give general information about registered businesses.
Nigerian online directories, or e-directories, now offer such an opportunity to list Nigerian companies and organizations by allowing them submit their contact details and service information for the public. These Business Listing Websites In Nigeria allow businesses, entrepreneurs, and brands to list their listings for free but charge for special promotions. This is especially true when users want to add additional information or make use of certain features.
As a marketer or business developer in Nigeria or abroad, you can use the top Business Listing Websites In Nigeria mentioned below to promote your business and reach out to those people who are searching online for your services or products. This is especially true for those using their mobile phones, tablets, or desktop computers to search for services and products in their locality.
20 Nigerian Business Directories and Search Engines to list your Business
Here you go!
Our list of the top Business Listing Websites In Nigeria.
1. Google My Business
➥ Google My Business Website: https://www.google.com/business/
You can control what your customers see when searching for you. Google My Business increases your chance of appearing in Google Maps and the Local Pack.
Google My Business provides you with the tools needed to manage your business listing, create a website and interact with customers using your smartphone, tablet, or computer. Local businesses that qualify can claim a free Google listing and add information to it, such as their business address, telephone number, hours of operation, or types of payment accepted.
2.
FineLib.com
➥ Finelib Website: https://www.finelib.com/
Finelib, a Nigerian business directory with search engine and and local reviews of businesses in every city and town in Nigeria. This website was created to help develop local Nigerian content using the power of technology. It aims to increase productivity and improve governance, as well as global competitiveness.
This platform is a great tool for businesses that need to locate customers in Nigeria, West Africa, and around the globe. The platform has an extensive list of Nigerian companies, their emails and contact information.
3.
Vconnect Nigeria
➥ Vconnect Website: https://vconnect.com
Vconnect, a platform for business engagement that allows local companies to access new markets as well as helping customers hire and find trusted service professionals online. It is more than a directory, it's a search engine and a large database of businesses in Nigeria.
Vconnect Business allows you to create a gallery of images to showcase your business. You can also include social media profiles to help promote the company.
4.
Nigeria Galleria
➥ Nigeria Galleria Website: https://nigeriagalleria.com
Nigeria Galleria, one of Nigeria's most popular online business directories and information portals accepts only premium listings.
This website provides a list of quality companies in Nigeria, including NGO's, businesses, and organizations. The directory includes jobs, financial information, a city guide, events coming up, daily news, as well as the latest Nigerian newspaper and commentary.
5.
NGEX Business Directory
➥ NGEX Business Directory Website: https://ngex.com
NGEX Business Directory, one of Nigeria's leading search engines, is a business directory that helps users locate companies, information, and products they are looking for in Nigeria.
Data-driven solutions are provided by the company to help companies reach their target audience globally and raise awareness about their product in Nigeria as well as in Diaspora.
6. Hotfrog Nigeria
➥ Hotfrog Website: https://hotfrog.com
Hotfrog, a global business director company that operates in 44 different countries helps over 69,000,000 businesses find new clients.
Websites are designed to help SMEs create more demand by letting clients know what makes their products and services different. The website uses SEO technology to find service keywords that match the search terms entered by potential clients via browsers.
7.

 Nigeria Yellow Pages

➥ Nigeria Yellow Pages Website: yellnigeria.com

Yell Publishers Nigeria Limited (formerly Abuja Yellow Pages Nigeria Limited) published in 1997 the FCT's comprehensive government and business directory. This was to promote commerce, tourism, and investment in Abuja, Africa's fastest-growing city.

Nigeria Yellow Pages (r) is a national business and government guide that highlights the tourism and investment potentials in Nigerian cities. You can reach them via their offices in Lagos or Abuja for banner advertisements, and visit their website to list your business online.
8.
VisFinder.com.ng
➥ Visfinder Website: visfinder.com.ng
Visfinder, a leading online service directory and business listing in Nigeria. This website allows you to stand out by creating a quality profile for your business and gaining more visitors or increasing sales through their paid listing service.
Visfinder is a business listing website that helps clients to gain more online exposure and better results by providing search-friendly business and service listings. You can add services and products to local directories for 36 states in Nigeria.
9. Business List
➥ Businesslist Website: businesslist.com.ng
Global Business Directory is the sole proprietorship company that created and manages this website. It's located in Lithuania, south Europe. Businesslist.com.ng, if you've tried other Nigerian business listing sites is the one to go with.
If you list your business in this directory, it will be more visible on the internet. You can find jobs and apply for them, as well as connect with other people who are interested in advancing your career.
10.
Connect Nigeria
➥ Connect Nigeria Website: connectnigeria.com
Connect Nigeria is a business directory that offers a variety of local listings and events. The front-end form allows visitors to add listings.
You can upload your company for free, or pay a small fee to have them advertise your business by putting online banners on the website.
11.
Nigeria Business Directory
➥ Nigeria Business Directory Website: businessdirectory.ng
Nigeria Business Directory was created in 2009 as a company that provides communication, marketing and network services to businesses across Africa.
You can promote your business in different sections of the site. Directory provides a great opportunity for businesses and the general public to find information about business, communication and interaction.
12.
VisCorner.com
➥ VisCorner Website: viscorner.com
VisCorner, a domestic and professional service listing website allows companies and individuals to easily be found online.
VisCorner is a company founded in June 2018. VisCorner was founded in June 2018.
13.
Nigeria Business Listing
Nigeria Business Listing can be used to locate local services and businesses in Nigeria. This directory helps local businesses to be discovered by customers and provides marketing solutions that help them grow.
This website was founded in 2016. Business owners and developers can create a free account, upload photos and send messages to their clients. Visitors can post reviews about businesses that they've visited and connect with other people who share the same interest.
14.
NG Contacts
➥ NG Contacts Website: ngcontacts.com
NG Contacts, an online directory of Nigerian business profiles and yellow pages, contains addresses, telephone numbers, and emails that you can use to market your product or service. You will also reach out to thousands of potential customers across Nigeria.
This website allows you to search for business information using categories and keywords. NGContacts was developed by Webstar Information Services Ltd. and is marketed under the NGContacts brand.
15.
Nairaland Forum
The website in question isn't new to Nigeria. This is an online community of businessmen created by Seun Osewa in March 2005. It's currently one of Nigeria top visited sites.
The Nairaland website has a very simple and straightforward design. This will allow you to create a user profile and post paid ads that target Nigerians. If you don't try to sell too much, then pictures of products or services can be posted and approved without charge.
16.

 The 6000 Profiles

The directory is a resource for Nigerian businesses. This directory contains companies with significant market shares in Nigeria's various business sectors.

The website contains profiles for 6000 businesses, including contact information, email addresses, telephone numbers, company management and staffing. You are encouraged to include your own company in the directory as you make contact with companies listed. This will allow others to contact you. This company created www.NGContacts.com.
17.
Lagos List
Here is the business directory for Lagos. Lagos List is a free classified Ads and information site dedicated to the City of Excellence in Lagos State Nigeria. This website provides a directory of businesses in Lagos, Nigeria and the surrounding areas. The website also provides a wealth of useful information on the city.
This is the fastest growing Lagos Business Directory that acts as a city guide for Lagos and a business listing site to help businesses find customers in the largest city of Nigeria.
18.
Abuja Business Directory
Abuja Business Directory is another interesting website which is currently discussing everything about Abuja under this category. It is a yellow page with detailed listings of Abuja businesses.
This website is a great place for individuals and startups to share their products and services made in Nigeria that are up-to-date and meet international standards. You can also get online exposure.
19.
NAIBAC Social Networks
NAIBAC is a great social network. If you are looking for an all-in-one tool to combine community interaction, multiple user interactions and social media engagements on social networks, NAIBAC is a great directory.
You can connect with people who have skills that you are interested in. Members can submit free articles to be shared on social media.
20. Yalwa Business Directory
➥ Yalwa Website: yalwa.com.ng
Yalwa offers users the chance to search for local businesses across Nigeria in all industries and cities. Yalwa, an Internet company located in Wiesbaden Germany is a part of the Yalwa group.
It has the same features as other directories such as detailed categories, ratings of businesses, and reviews. You can express your opinions by sharing your experience with local businesses or reporting any unethical conduct.
Why Use Business Directory
They are online databases of useful information that categorize businesses by location, size, type, and activity. These directories provide a place for businesses to display their services and products, engage with customers and boost their rankings in search engines. These directories offer a number of benefits, including increased customer awareness and improved brand recognition.
List your business in local directories to reap the flowing benefits:
Local Search Engine Submissions Optimized: There are many local directories in Nigeria and business listing websites that offer an optimized and direct way for you to send your website and business information to the search engines.
Interaction – The business directories encourage interaction between consumers, producers and manufacturers. 

Businesses can feature products, share news, or promote events.

Increased search engine ranking: By submitting your business information to well-respected business directories, you can increase your company's visibility in popular search engines result pages.
Online Landing Page for Business: Directories of businesses offer the chance to create an online landing page dedicated to your business. This will help you stand out from other competitors who do not have an online presence.
Global Market Expansion: New businesses can gain worldwide exposure by submitting their details to the major Nigerian business directories.
Link Building Strategy: Online Business Listings contribute to the link building strategy of your website, increasing brand awareness and customer conversion rates.
Social Media Sharing and Customer Reviews: Business Directories encourage customers to share positive feedback about their business on Facebook, Twitter or Instagram.
Local search directories: The primary source of traffic to websites for companies looking to grow sales is local search directories.
How Online Business Directories Work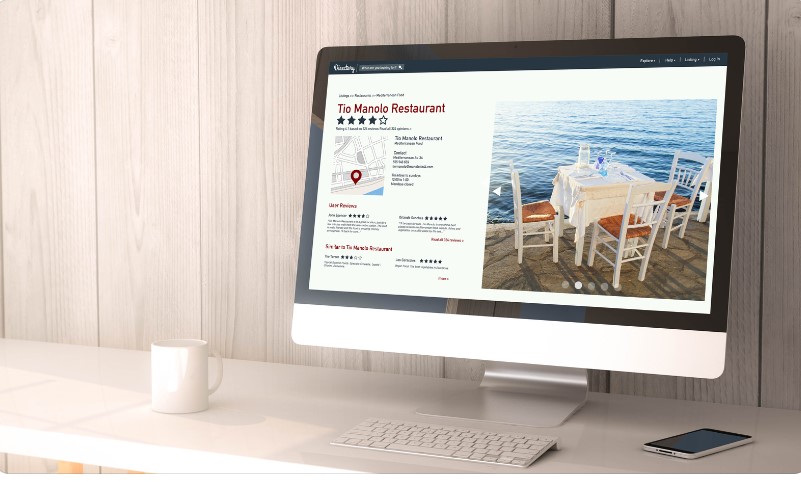 Online business directories serve businesses by creating an avenue to list their information and reach potential customers. Read on for how Business Listing Websites In Nigeria Work.
Here's a breakdown of how it works:
Create an Online Directory Listing: Businesses create online directory profiles by providing their business' name, address, contact details, products/services offered and any additional relevant details.
Categorization: Directory organizes businesses by various criteria such as location, industry or size in order to help users quickly find ones that best suit their particular needs. This categorization makes their search simpler!
Search and Discovery: Users can utilize an online directory search using keywords, locations or specific categories in order to quickly and efficiently find businesses meeting their requirements. Furthermore, some use advanced filter functionality enables them to refine and filter results.
Business Information: When users come across a listing for a company or individual business, they have access to extensive details on that business entity – including contact details, website links, customer reviews and ratings of each one.
Online business directories provide businesses with an efficient means of marketing themselves to potential clients while making comparisons in specific industries or locations easier for consumers.
Free vs Paid Business Listing Websites, which is better to list my business?
When listing your business online, there are various free and paid business listing websites from which to select. Each option comes with its own set of advantages and considerations – let's look into these variations:
Reach and Visibility
Free Listings: Listing sites that provide basic exposure can give your business essential exposure. They often feature large user bases which could increase its visibility.
Paid Listings: Paid business listing websites often provide enhanced visibility features, such as priority search results or featured listings, which can increase reach and visibility among potential customers.
Features and Customization Options
Free Listings: Free platforms typically provide basic fields to list your business details such as its name, address, phone number, and website – although customization options can often be limited.
Paid Listings: Paid platforms often provide more features and customization options that can help showcase your business more effectively – these may include photos, videos, detailed descriptions and customer reviews that allow for customizations that help better represent what it does.
Verification and Trustworthiness
Free Listings: Its Due to less stringent verification processes on free business listing websites, inaccurate or outdated information could impact trustworthiness of listings significantly.
Paid Listings: Paid platforms often feature stricter verification processes that give potential customers more trust in your business, lending greater legitimacy to verified listings and giving your brand greater legitimacy overall.
Support & Customer Service
Free Listings: Although free platforms often offer limited customer support, self-help resources or user forums might provide assistance instead.
Paid Listings: Paid platforms typically offer superior customer support services, with dedicated account managers or customer service representatives to address concerns or offer assistance when necessary.
Target Audience and Niche Listings
Free Listings: Free business listing websites tend to attract a broader range of industries and categories.
Paid Listing: paid platforms may cater more directly to specific sectors or niche markets allowing your business to target more relevant audiences.
Decisions between free and paid business listing websites depend on your needs, budget and target audience.
A free listing might suffice if your budget is limited but basic exposure is desired; otherwise investing in paid listings might provide more customization options, visibility increases and better customer support services; it should also be noted that both paid listings combined can create an optimized online presence.
End Note on Nigerian Business Directories to List Your Business
It's time to take advantage of these top Business Listing Websites In Nigeria. Most people use them daily and some of them dominate the market for business search engines.
It is important to choose the best option for your service or business. This includes considering the location of the device, the user-friendliness and reach of the audience. We've used data from Wikipedia and Alexa to compile this list.
Nigerian professionals, businesses, and service providers will benefit from Kayefi continued search for the latest trends in online searches and directory platforms.
Contact us with your information if you're interested in improving the ranking of your business or service provider on this list. Please let us know if you've used any good business directory listings or service finding sites.
FAQ
What Is a Local Business Directory?
A local business directory is a website listing businesses based on their location. These directories, like Finelib.com, typically include crucial business information such as name, address, phone number (NAP), a basic description, a link to the business website, and customer reviews.
What Is the Best Business Directory in Africa?
Afrikta stands out as a leading African business directory established in 2005. With a vast listing of over 1 million companies and 10,000 categories, it provides a comprehensive platform for businesses seeking exposure across the continent.
What Is the Difference Between Business Listing and Business Directory?
While a business directory provides a comprehensive list of companies with detailed information, a business listing typically involves a concise profile with basic details. Both are valuable for promoting businesses, but directories offer a more extensive database.
How Can I Advertise My Business for Free in Nigeria?
To promote your business without incurring costs, leverage online platforms such as Google My Business, Facebook Business Page, and ConnectNigeria.com. Establishing a robust online presence through these channels allows you to reach a broad audience without a significant financial investment.
How Do I Find the Best Business?
To identify the best business, utilize reputable business directories like BusinessList.com.ng, where you can search for companies by category and access detailed information. Additionally, consider customer reviews and ratings for insights into the quality of products or services.
What Is Online Business Directory?
An online business directory, exemplified by platforms like NGContacts.com, is a digital platform that lists companies and service professionals. It serves as a centralized hub for businesses to market their services, providing essential contact details and profiles.